WELCOME TO AIDOTICK PHARMA!
PHARMACEUTICAL
CONTRACT MANUFACTURER
AND EXPORTER
MAKING HEALTHCARE
AFFORDABLE ACROSS
THE GLOBE
EXCELLENT QUALITY.
COMPETITIVE COSTS.
ON TIME EVERYTIME.
Aidotick is a global pharmaceutical company
committed to setting new standards in healthcare
and aiming of providing the world's 7 billion people
access to high quality medicines.
Aidotick is an international CDMO, specializing in contract manufacturing, supply and export of finished pharmaceutical, nutraceutical, cosmeceutical, herbal and veterinary products that cater to healthcare needs across the world.
Broad Spectrum of Dosage Formulation
Tablets
Capsules
Oral Liquids
External Liquids
Semi Solids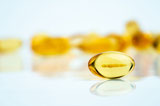 Soft Gel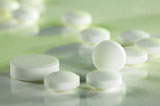 Potent Tablets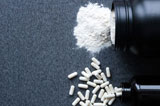 Potent HG Capsules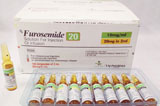 Liquid Injections
(ampules)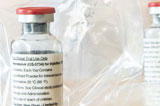 Liquid Injections
(vials)
Hormones
Large Volume
Parentals
Your Trusted CDMO Partner for Pharmaceutical Needs
Our strict standards of uncompromising product quality have made us one of the leading contract manufacturing partners. As a WHO-GMP, ISO and US FDA certified pharmaceutical company, we ensure all regulatory guidelines are adhered to.
Customer-Centric
Approach
Along with manufacturing excellence, quality control and compliance, we are a customer-centric pharma company that puts customers' satisfaction, trust, expectations first and ensures flawless manufacturing, packaging, safe export and shortest delivery time.
State-of-the-Art
Facilities
Our in-house R&D facility, modern equipment, skilled workforce and flawless manufacturing process ensure the highest quality product is produced at any scale in minimal time.
Sourcing and
Competitive Pricing
Our global, extensive network is one of our strengths, which allows us to be flexible and helps us streamline our manufacturing while providing a broad range of high quality pharmaceuticals to our partners at the most competitive price.
Reliable Timelines &
Safe Delivery​
As a leading pharmaceutical exporter, we make sure to deliver the products safely and on time while following the client country's regulations and guidelines. From formulation, packaging, to delivery, all of our products are under tight micro-supervision at every level to ensure product quality and reliability.
Aidotick has been able to establish its reputation as one of the best contract manufacturers and exporter in the global pharmaceutical industry. Our pharmaceutical manufacturing services are available for more than 25 countries around the world and we have been expanding ever since.